3 Reasons Medical Cannabis May Be Beneficial For Veterans
The protracted military wars that the United States has gotten involved in throughout the past 17 years have brought to light the country's outdated and inefficient healthcare system, which was unprepared for the variety and severity of the most recent wave of injuries associated with war.
Cannabis gets reported as effective in relieving the symptoms of long-term pain and behavioral problems, such as post-traumatic stress, in veterans. In addition, veterans who used cannabis said it helped reduce their discomfort and improved the quality of their sleep and other aspects of their health.
As a result of the Department of Veterans Affairs inability to efficiently or thoroughly address the complexities of every veteran's mental and physical traumas, former service members get forced to make do with insufficient and restricted treatment alternatives.
How can medical marijuana help veterans?
Medical marijuana for veterans is an option for managing one's health that has gotten shown to be effective, harmless, and makes logical sense. It is also free of the severe side effects that are associated with the use of opiate-based medicines. Veterans can benefit from medical marijuana in handling the symptoms of their injuries.
The following are three reasons veterans may benefit from using marijuana for medical purposes.
Only a few studies have been performed on the relationship between medical marijuana and chronic pain, and those carried out have produced contradictory findings. In contrast to this, anecdotal data from veterans themselves suggests that medical marijuana has aided in reducing the pain of numerous injuries suffered during periods of active duty military service. These veterans state that marijuana has been helpful in this regard.
Post-Traumatic Stress Disorder or PTSD
According to research, medical marijuana for veterans benefits by helping alleviate some symptoms of post-traumatic stress disorder, also known as PTSD. Cannabinoids, such as THC and CBD, engage with the brain's hippocampus to diminish the amygdala's stimulation. This hyperactivity of the amygdala is something that occurs in persons who are suffering from the symptoms of post-traumatic stress disorder.
Medical marijuana has gotten demonstrated to improve general PTSD symptoms, including improved quality of sleep and quantity, reduced distress, and elimination of treatment-resistant symptoms. In addition to assisting in relieving symptoms and enhancing the effectiveness of extinction practice, they are also reasonably well managed.
Medical marijuana for veterans - alternative to painkillers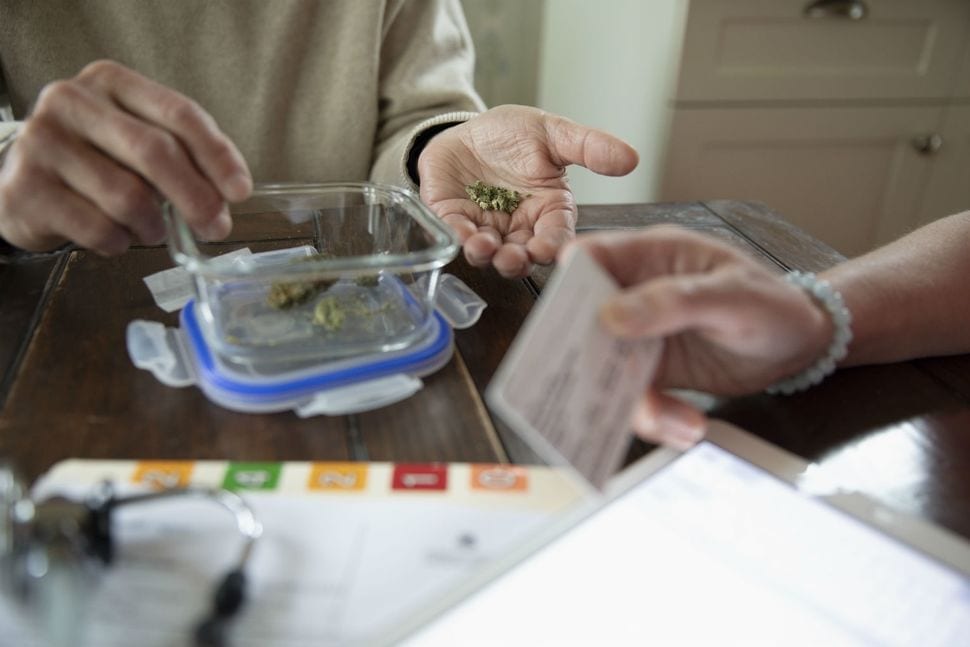 Opioids provide relief to veterans who struggle with chronic pain to treat their symptoms. Another factor that contributes to the current opioid epidemic is this. According to the VA, the probability of dying from accidental opioid overdoses is two times higher for veterans than non-veterans. This tragic statistic applies to
65% of veterans who experience chronic pain
. As a direct consequence of this, veterans are looking for safer options than the conventional medications that are now available. Thus, many are turning to the
benefits of medical marijuana for veterans
for pain management.
With that said, are veterans benefiting from medical marijuana? The answer is yes. But since medical marijuana falls under the Schedule 1 Substance category, acquiring it would still be challenging. It seems like the best way we know how to get medical marijuana for veterans is to continue research, listen to the veterans themselves, and continue legislative reform for medicinal cannabis.
Read more here about Using Medical Marijuana To Get Off Opioids.