The Denver / Lakewood clinic
Denver / Lakewood Office
200 Union Blvd., St. #200
Lakewood, CO  80228
(720) 221-8589
Our Denver MMJ Doctors Clinic was opened after our first two years of a being successful in the Springs. Located in the prosperous mile high city, home of the Broncos, we proudly have expanded our exceptional service to this much needed location. Offering the least expensive rate than most MMJ clinics in the area we have flourished and put a stamp in Denver South. About 30 minutes from Aurora and Lakewood, we are a quick drive from Castle Rock as well and happy to serve you during our business hours.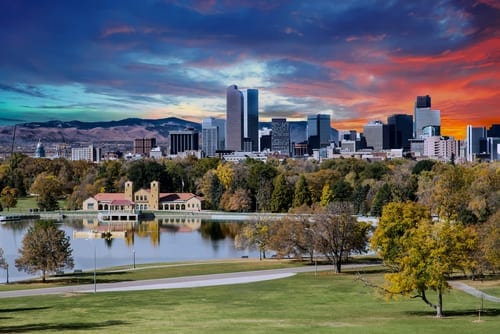 Denver MMJ Doctors – Best Prices
When it comes to medical marijuana we do not joke around. We know that for many people in Colorado, medical marijuana is a necessity. This is why we offer the best prices in Denver. In a big and industrious city such as Denver, it is easy to mark-up the price with a doctor, however, we will never do that.  After the appointment you will have to submit an application with the state. This process costs very little and gets you a card that is good for the whole year!
Best Service in Colorado
Getting a MMJ card in Denver Colorado can be difficult however we have streamlined the process. Not only do we offer the best prices in Denver but we also provide the best service. Out the door we will give you all the tools necessary to successfully apply for you MMJ card online. Along with your doctor's approval, you will have access to our knowledgeable staff at any time during business hours for any questions you still need answered. The process need not be difficult, this is why we made it easy, and know we are the star clinic of Colorado.
Who do we serve?
We proudly serve Denver and all surrounding areas. We are less than a 30 minute drive from these places: Platt Park, College View, University Hills, Baker,  Athmar Park, Virginia Village, Cherry Creek, Hilltop, Capitol Hill Mont Clair, Glendale, Lakewood, City Park, West Colfax, Auraria, Lodo, Five Points, The Denver Zoo, City Park, Englewood, Sheridan, Cherry Hills Village, Littleton, Bow Mar, Greenwood Village, and Stapleton. Don't hesitate to try us out, especially now since everything is done online!
Which conditions do we help?
We help all state approved qualifying conditions for medical marijuana card. Our doctors are the leading professionals in this field and are dedicated to helping those in need under the Colorado State Law. If you need a full list of these qualifying conditions, please check our website.
Our Dedication to You
Our dedication is to you. We are dedicated to giving you the best treatment at the best prices. If you have any questions, don't hesitate to call us at (720) 221-8589 or use our contact form. We hope you can come check us out. If for any reason you find anyone offering a lower price than us, please let us know! We will happily match their price and beat it – guaranteed. Call us or book an appointment online today!